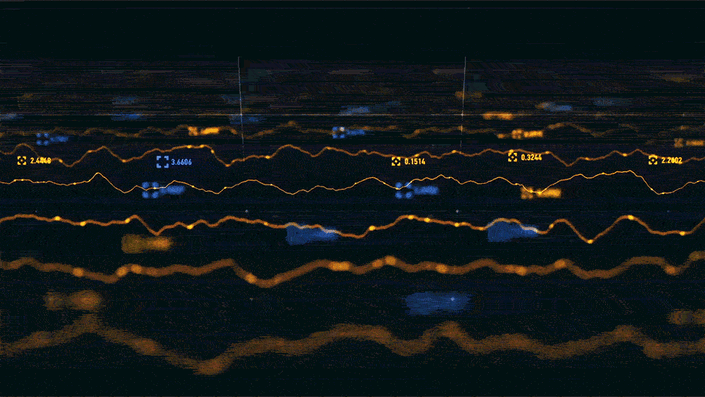 The Fortuna Working
A practical working in wealth magick, designed to supercharge your skills for generating wealth and wealth consciousness.
In this exclusive, first-of a kind Working from Magick.Me, you'll undertake an intensive, extended magical ritual for building wealth.
This isn't a course. Instead, it's an actual step-by-step magical working that you'll undertake over several days to supercharge your finances and wealth-generating capacity.
Named in the honor of the Roman goddess of wealth and fortune, it is designed to leverage every single aspect of your consciousness towards generating money, for a pre-defined period of time. And while it is certainly intense, it can also be easily integrated (and should be integrated!) with your daily commitments and busy holiday schedule. It will also be completely customizable to your current circumstances.
(You can, of course, repeat this process as many times as you like, increasing the intensity as you go!)
The Fortuna Working will utilize, and test, everything that you've previously learned in Magick.Me courses. However, even complete beginners will be given everything they need to do the working. It will synergize perfectly with all of the other courses at Magick.Me, and begin the process of rapidly building up, refining, and deepening wealth consciousness.
Previously only available to select students, The Fortuna Working is now open to all.
Wheels Within Wheels
Here's just a few of the magical delights you can expect in The Fortuna Working:
• Daily wealth meditations and visualizations to rewire old belief patterns and prime your brain for success. These exclusive audio meditations, repeatable daily, will hack your confirmation bias and laser-target your brain towards opportunities for generating wealth.
• Regular invocations of wealth deities and other denizens of the multiverse, as well as strategies for best approaching wealth and fortune themselves as intelligent, living, universal forces

• The continual utilization of potent gnostic technique to prime your conscious and unconscious mind towards wealth
• Strategies for rooting out previous self-sabotage patterns around wealth
• The use of advanced divination strategies for locating wealth generation opportunities
• Talismanic and sigil work for generating wealth and opportunities for creating wealth
• Techniques for creating a wealth-generating environment
• An in-depth reading list on wealth-generating techniques
• And lots, lots more.
Your Instructor
Jason Louv is the author of the bestselling John Dee and the Empire of Angels, and is the author or editor of Generation Hex, Ultraculture Journal, Thee Psychick Bible, Monsanto vs. the World and Hyperworlds/Underworlds and many more.
In the "real world," Jason works as a mild-mannered journalist. In the "other world," he has spent almost two decades studying and practicing the world's esoteric spiritual systems under many gurus and mentors around the globe, including chaos magick, Hermeticism, Thelema, Advaita Vedanta, kriya yoga, Masonry, Sufism, Enochian, Neuro-Linguistic Programming, Reichian analysis, Tarot, I Ching, Taoism, Theravada, Vajrayana, Dzogchen, Emotional Freedom Technique, Nepali shamanism, psychedelic therapy and multiple healing modalities.
Course Curriculum
Please Review Prior to Course
Available in days
days after you enroll
BONUS MATERIAL
Available in days
days after you enroll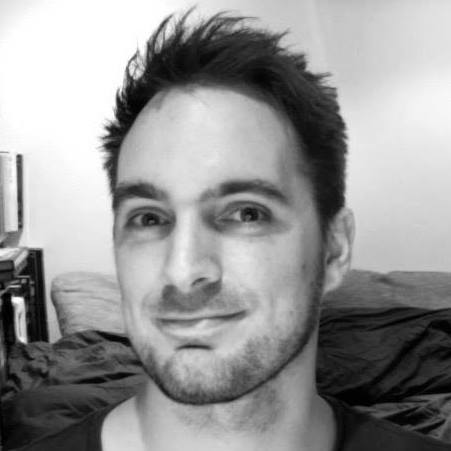 "This has been a fantastic experience. The Fortuna Working has had an immediate impact, and was an incredible gift. I also realized that this working was highly adaptable, and could easily be swapped out for other goals.
"[Prior to the course I was focused on] the importance of storytelling, and how I felt drawn to help people tell their stories. As a professional comic artist I felt I was on the right track with this, and now I'm even more certain. Before the course, I had been resisting contacting an art agent I had been recommended to, even though I knew it could potentially change my life. Using techniques from the course, I dissolved the resistance... and after performing The Fortuna Working, suddenly the agent contacted me with a job. A scary intense job where I'm getting paid more than I ever have before. But with the training [from Magick.Me], I finally felt up to the task. Add to this the fact that being urged to consult a financial advisor lead to me buying my first home. So I'm soon to be paying the least I've ever paid for housing, while being paid more than I've ever been paid before.
"This gives me a tremendous sense of peace, and I finally feel like I'm not the starving artist living on my wits, but an actual professional. So you were completely right—finances play a huge part in spirituality. My friends and family all keep saying things like 'Wow. it's all suddenly happening for you!' and that really seems to be true, and I give you full credit for being the spark that lit the flame!"
- Alex M.
Frequently Asked Questions
When does the Fortuna Working start and finish?
The working starts as soon as you're ready! It's designed to last a week, but you can keep it going for as long as you want, or come back to repeat it at intervals you decide on. Every repetition will deepen and accelerate your results.
How long do I have access to the Working?
How does lifetime access sound? After enrolling, you have unlimited access to this Working for as long as you like - across any and all devices you own.
What if I am unhappy with the Working?
We would never want you to be unhappy! If you are unsatisfied with your purchase, contact us any time before watching your fourth unit, and we'll give you a full refund.
Do you need to be a member of The Adept Initiative or have completed other courses to do this Working?
Nope! While experience with other Magick.Me courses will absolutely benefit your progress, anyone can successfully use this material, even new students. And while this Working was previously offered only for members of The Adept Initiative, it is now open to everyone.