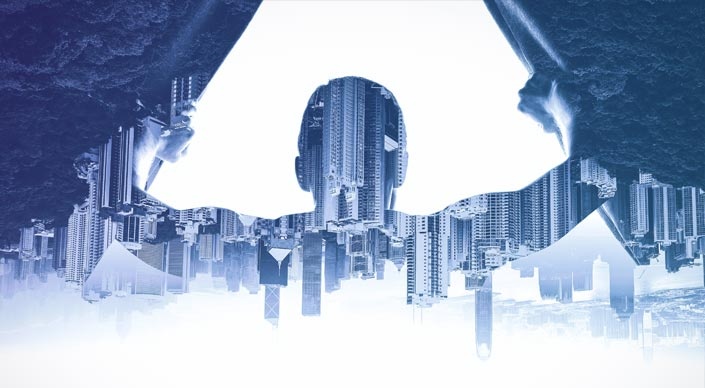 The Alchemy of Chaos
The ultimate, step-by-step formula to turn Turmoil into Triumph, Devastation into Domination, and Absolutely Conquer the World Crisis.
Watch Promo
Start Learning Now!
RETAKE YOUR LIFE.
Our world is on fire.
It's time to respond like a magician.
The Alchemy of Chaos is the ultimate course in leveraging every magical, psychological, economic and practical tool possible to master life, no matter how chaotic the world is.
This course is the blueprint for retaking control of your financial and spiritual destiny. For attaining not just grace under pressure, but power under pressure.

If you're confused, if you're hurt, if you're afraid of what the future might hold... you're not alone.
But if you're ready to take back your future, this course will cut through the murk and confusion like a lightning bolt and show you how to use the pressure to turn your life into an unbreakable diamond.
It will be a hands-on, experiential, step-by-step process of transformation from somebody that life happens to, into somebody that happens to life.
A crisis can be the worst thing that ever happened to you, or the ultimate gift. Magick is what makes the difference.

This is Magick for those who refuse to let a passing nightmare derail their dreams.
This is Magick for a world in turmoil.
This is Crisis Magick.
You must learn to stand unshaken amidst the crash of breaking worlds.
– Paramahansa Yogananda
TRIUMPH.
Like our previous megacourse The Adept Initiative, this isn't just a course about magick... it is magick. In this transformative, experiential, hands-on course, you'll break through the trauma of the world crisis, regain your footing, and unlock and unleash your inner power to rebuild your life. You'll walk away with a crystal-clear, empowering vision of an even stronger future than you previously thought possible.
In this course, you'll:
💎 Get some of the best psychological and spiritual tools on Earth to begin healing from and moving beyond the destabilizing trauma and brain fog caused by the COVID-19 crisis. Clear the bullshit so that you can begin rebuilding anew with a fresh, clear, happy and fun perspective;
💎 Develop a 360º, comprehensive plan to ensure economic prosperity and abundance no matter what;
💎 Restructure your life with a personalized schedule and system to get your physical and psychological health back on track;
💎 Learn how to stay in a peak emotional state even in the middle of a crisis;

💎 Develop diamond-like clarity of mind. Diamonds form under extreme pressure, and we'll use the current extremes to tune-up your consciousness to see possibilities instead of threats—and begin looking for the new diamond-like opportunities for prosperity and growth that are already being created all around you;
💎 Engage in deep psychological work to heal and align the many parts of yourself, fully unlock your inner resources, and re-awaken the inner hero capable of handling anything life can throw at you;
💎 Reconnect with your higher power and True Will, the transcendent aspect of yourself that is the true source of your strength;
💎 Rewrite your story: Become a winner in the new reality instead of clinging to the old, crumbling one;
💎 Adapt or rebuild your existing career or business, learn to build completely new businesses, and even set up multiple streams of income;
💎 Gain a master suite of tools for self-defense and protection from chaos;
💎 Go through a master integration process to completely unveil your new self.
At this juncture in history, nothing could be more important—never before has humanity been subjected to such a relentless onslaught of social and psychic control. Those who give in to helplessness will sink, while those who know themselves to be powerful can end up with more resources, more connections, and more wealth than ever before. Who do you want to be?
Now available with full subtitles in English, Spanish and Simplified Chinese!
Here's what students are saying about Magick.Me: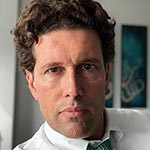 "Amazing and transformational. Not only does Jason present a tremendous amount of information, he also provides his students with the tools they need to expand their knowledge, strengthen their practice, and manifest their true will. I have no doubt that I will be following many of the paths Jason illuminated for me in this class for the rest of my life."
- Charles H.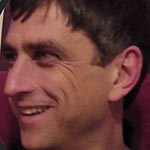 "Truly the most return for the money I have ever gotten. No woo-woo at all, just hours of disciplined activity, focused effort and hard questions to ask and answer yourself. I recommend the school to you if you are ready to give everything and want to discover what it is you want and how to get it. Jason packs the classes with valuable information, and you can wring the juice out of them and into your own life. He really knows magick without being ungrounded or cryptic, and he makes himself available to his students completely and answers questions thoroughly."
- Wes P.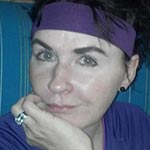 "My experience with Jason Louv as instructor has been amazing and edifying. Not only was the material truly fascinating—but also earthy and applicable to negotiating all manner of life concerns. Information is power—this is the place to be!"
- Bonnie L.
CONQUER.
Here's just some of what you get in this online megacourse:
💎 STEP BY STEP.
In this megacourse, undertake a guided step-by-step process for retaking control of your safety, your money and your future. You'll get in-depth, comprehensive instruction and exercises to deploy every occult and practical technique imaginable for turning setback into success, collapse into comeback. Global disruption? Economic devastation? The destabilization of your prior life script? No problem. That's nothing you can't handle... when you remember who you truly are. It's time to retake your life.
💎 REAL, WORKING TOOLS.
You'll get an overflowing toolbox of real, practical information, techniques and strategies for thriving spiritually, physically and even financially—even if the entire global economy is crashing all around you.
💎 REBIRTH.
Tower over any life crisis, personal or global. Undertake an interlocking series of potently transformative alchemical processes to shed the baggage of the past and re-orient yourself to a future of ultimate empowerment. Opt out of the story of disaster and turn moments of total crisis into moments of absolute opportunity. Unlock and unleash the resources within you to blast-off towards your destiny—instead of sinking into the story that you "can't."
💎 PRISTINE HD QUALITY.
All course videos are recorded in crystal clear HD quality with phenomenal sound production for your full enjoyment.
💎 CLASS HANDOUTS AND WORKSHEETS.
You'll get beautifully designed class handouts and worksheets, stuffed with step-by-step instructions, diagrams, useful info and organizational tools to keep your assignments, progress and notes coordinated.
💎 COURSE READING LIST FOR EXTENDED STUDY.
A fully curated course reading list and links to all relevant material for further research and follow-up.
💎 CERTIFICATE OF COMPLETION.
Upon successfully graduating this course, you will get a certificate of completion.
💎 UNLIMITED ACCESS.
Get access to the course material forever, to return and review whenever you like, and repeat intensive exercises and deepen your results.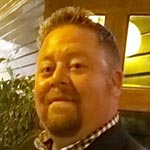 "The value that Jason Louv has provided... is beyond anything I have seen in the magical community, and in academia thus far. I have been in the training and education profession for over a decade. The compendium of knowledge and supplementary material that Jason has assembled is only rivaled by the highest echelon of academic providers. The integration of technology; i.e. biofeedback tools, Web-based analytics, and ubiquitous/blended learning techniques to extend the classroom beyond the traditional setting are all hallmarks of an instructor that understands how to truly integrate the course material into a highly impactful class that benefits from the best technological tools available... In summary, this course is a steal for the price."
- Drew P.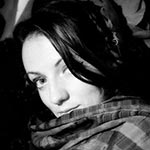 "[Jason] has done an excellent job of researching and field testing the many theories and methodologies so as to impart only that which is tested and true, in a form that is cohesive and available to someone juggling their magick and 'real' world realities at once. His insight into people and ability to see past their self delusion and excuses is on par with any therapist, while far more entertaining and helpful, since in the process he teaches how to apply these techniques to one's own discipline, self-analysis and growth. After years of self-guided exploration in the occult, it has been invaluable to me to have a clear, well-lit path to follow, with a teacher whose wisdom I can respect. I feel more grounded, centered and clear after my weeks of practice, and am looking forward to winding my way through the many materials he has provided, as I move forward with my development. I will be returning to this course again and again, and look forward to his future offerings."
- Layli U.
Frequently Asked Questions
When does the course start and finish?
This course is now live and open for enrollment! All content is fully available for you to take at your own pace.
How long do I have access to the course?
How does lifetime access sound? After enrolling, you have unlimited access to this course for as long as you like—across any and all devices you own.
Is there a refund policy on the course?
Here's my pledge to you: If you watch up to three units of the course, and you don't truly believe that this material will show you how to absolutely dominate the next five years of your life, you can write in to our support team and request a full refund.
Do existing Magick.Me subscribers get access to this course?
Existing subscribers to either the Magick.Me Core Curriculum or The Adept Initiative will need to register for this course separately.
Do I need prior experience?
No. This course will be a breakthrough experience for everyone from absolute beginners to students with decades of practice. You do not need to have taken any of the other Magick.Me courses before enrolling.
Do I need to buy any extra equipment to take this course?
No. The exercises in this course require no additional equipment beyond an open mind and a willingness to learn.
Hi. I'm Jason Louv.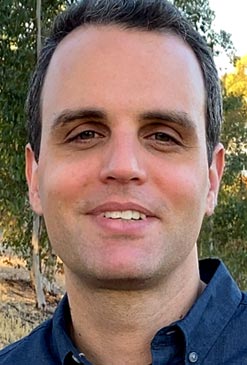 Who am I?
I'm a guy who's spent nearly a quarter century learning every spiritual tool on earth to heal and improve his own life. You name it, I've done it—the good, the bad, and the downright bizarre. And through all of it, I kept asking a few core questions: What actually works? What can actually help people? And what can I safely jettison as being just superstition? This course, just like the rest of the courses at Magick.Me, is the result.
I'm not some kind of guru. I'm an all-too-human guy who's had his share of mistakes and mayhem. But I DO know my sh*t. And and I also understand that it's not about becoming some all-knowing, all-perfect spiritual being whose farts smell like peppermint; it's about working on yourself one day at a time to EVOLVE—struggling to better yourself, knowing you'll never be perfect, but you can absolutely be great.
To achieve just that, I leverage, update and ship the greatest spiritual tools in the world to empower you, liberate you, and awaken your higher potential—because what the world needs most is YOU, at your absolute most empowered.
Over the last two decades of my career as an author, podcaster (you can catch me in the recent Netflix show Midnight Gospel), and public spiritual teacher, I've worked with thousands of people from all walks of life—from average people like myself, running home businesses or struggling to make it as artists, to people who are homeless and struggling to escape heroin addiction, to people from the very heights of society—financial traders, big tech executives, celebrities. In all of that, I've seen that we truly have far more in common as human beings than we have differences. We all share the same anxieties, the same deep needs, and the same profound yearning for transcendence, meaning and connection with that which is larger than us. I've come to understand spirituality as a universal language, and that the techniques of true spirituality, aside from the dogmatic stories they come wrapped in—which so often keep us separate from each other—are what are most truly needed in our world.
That's why I've spent my life bringing those techniques to people, minus the dogma and superstition. Magick.Me is therefore my life's work. And I'm proud to bring it to you.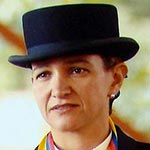 "It's like somebody put direction and coordinates to my life."
- Constanza J. C.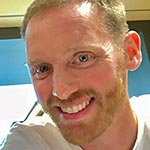 "Exactly what I needed to get my focus and determination back on track. He really did take all of the knowledge he gained over the years and pulled all the best practices together to help me discover my True Will and get all the negativity and distractions out of my life. I went into this unsure of what I should expect, and came out the other side with so many clear-cut goals and the mental clarity to get there. Thank you again, and I can't wait for future courses."
- Josh S.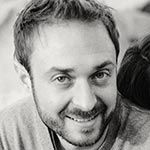 "Magick.Me provides the essential tools and skills for living that are sorely missing in our education and school system. It is the foundation I sorely needed as I approached a critical turning point in my own life. Jason is a masterful teacher, whose intellect, knowledge and passion are consistently inspiring. He sets an example for what it means to be a magician—one who expertly leads a productive, purposeful and generous life."
- Robert M.
It's time to regain control.