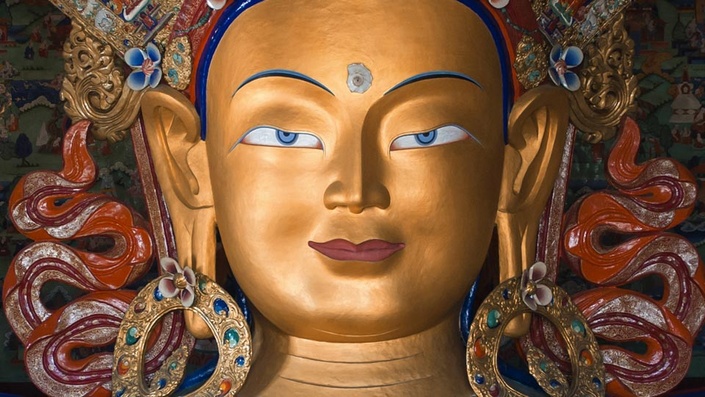 Magick & Mysticism of Buddhism
Go beyond mindfulness to achieve self-discovery and awakening through the Buddhist magical system
Watch Promo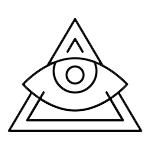 AWAKENING

A new level of excellence in online courses, featuring beautiful, documentary-style video and original music in each unit, immersing you in an otherworldly cinematic trip through Eastern magick and mysticism.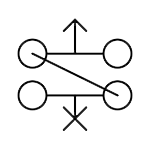 SELF-DISCOVERY

Over 35+ units that you can watch on your own schedule, including video, text, exercises, quizzes, extensive resources for further study, and a full certificate of graduation for successful completion of the class.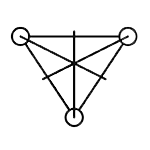 SELF-MASTERY
The world's greatest online course in practical Buddhist magick and mysticism, going light years beyond "mindfulness" to deliver you powerful, practical, effective tools for waking up and taking full control of your life.
(CLICK "WATCH PROMO" ABOVE TO PREVIEW THE FIRST UNIT OF THE COURSE!)
Who are you—really?

So many of us go through life not knowing the answer. We are not only unaware of our true nature, we don't even know where to begin looking for it.
Buddhist practice is the world's greatest system for awakening to your true self. Far more than just "mindfulness," it is a process of mastering your mind, and thereby mastering your life—clearing the mind so that you can discover your true purpose in life, and truly empower yourself with the spiritual clarity to not only become your own savior, but a source of inspiration to your community and the world.
ENTER THE STREAM
Beginning over twenty years ago, I immersed myself in the world's spiritual traditions, traveling the world and studying under great teachers and traditions from all cultures, including high up in the Himalayan mountains in India and Nepal (sounds goofy, I know, but in my case it's actually true). I learned and bench-tested everything from Western magick to Sufism to shamanism. And in my experience, Buddhism—not the watered-down new age version all-too-often sold to Westerners, but the core, practical techniques and cosmic metaphysics presented in this course—is among the most direct and powerful systems of all, awakening you to the core nature of the self and of reality in a flash.
Buddhism is one of the world's most effective spiritual systems—with a 2,500 year track record of waking people up to their true nature, and true reality. And it is more needed, and effective, than ever. It is not a religion—it is a set of techniques, which can be used by anybody, regardless of their background or what they believe, to attain profound states of peace, ecstasy and transcendence.

Just as I have presented the best of Western esotericism at Magick.Me, I now also present you the best of Eastern esotericism.
BEYOND MINDFULNESS

Just as this course presents a new level of esoteric instruction technique, it also represents a completely new horizon for Magick.Me. I have spent immense amount of time listening to the feedback and wants of my students, and have created something wholly new in response.
Rather than videos of me talking, what I have created here is a full, immersive experience, a cinematic documentary immersing you in the occult systems of Asia, from Thailand to Tibet—giving you a first-hand, otherworldly direct experience of Buddhism, rather than simply talking about it.
Videos are now also accompanied by full text transcripts for the hearing impaired, or those who simply want to review the material in writing.
Units are presented in short, bite-sized segments so that you can work your way through the course at your own speed, no matter how full your commitments are.
The course is accompanied by graded (and challenging!) tests, and full Certificates of Completion are awarded to students who successfully pass the course.
Extensive resources for further study and deepening practice are provided, as well as clear instruction in esoteric technique.
And for full Magick.Me subscribers, access to biweekly live, in-person Q&A sessions with me allow you to gain personalized, one on one guidance with practice.
ECSTASY AND ENLIGHTENMENT

In all, I have created the ultimate course in Buddhist magick and mysticism, removing the nonsense and the new age silliness, and providing you with the pure, raw technique—saving you potentially thousands of dollars and incalculable amounts of time that you could otherwise spend trying to get the same information from overly padded books and teachers who water down the material for mass consumption.
Whether you pick up the course on its own, or enjoy access to it for free as part of a Magick.Me sitewide subscription (yes—it's true!), it will be one of the most profound and revelatory experiences you will have, whether at Magick.Me or anywhere else.
NOTE: You can purchase this course on its own for lifetime access, or subscribe to Magick.Me as a whole—in which case you'll have full access to not just this course, but every other course on the site, too, at about half the price.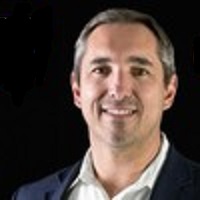 "I have practiced meditation since 2008, and my journey has taken me from solo meditation to studying Tibetan Buddhism with a Lama. Hands down, Jason's [prior meditation course on this site] is the most powerful and succinct meditation/spiritual course that I have ever taken, and it got me past a six year stuck point."
- Rob Z., financial management executive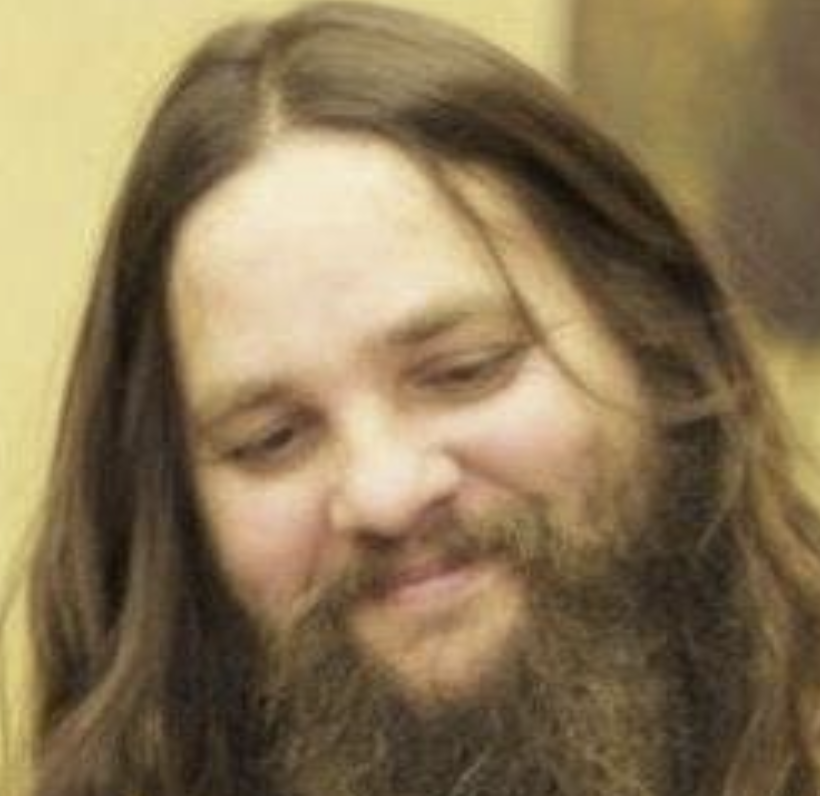 "I'm so grateful to Jason for creating Magick.Me. Finally, a way to learn all aspects of magick in one place… and from a reputable source. The videos are full of valuable information (without any woo-woo gobbledygook or pretentiousness), and very easy to understand. I think what Jason has done is truly important. I can't recommend it highly enough!"
– Chet Zar, visual artist and animator (TOOL, The Ring, Planet of the Apes)
"I began taking Jason's courses back in 2014 only a bit familiar with meditation and magick. It gave me the benefit of reflecting on this material without outside influence. I wanted to see how I felt and thought about magick without others right there next to me. It became clear really early on in the courses that I've been performing meditation and magick my whole life, but without the education and history and techniques of those who came before me. Over the past couple of years I'm finding myself in much more challenging but rewarding circumstances where I need to be the director of my life now. I'm also more confident in my choices as an artist and in my lifestyle, understanding more deeply that this is my life and that I'm an individual. I thank Jason for giving me the opportunity to learn new things and have experiences that I may never have been able to in another life. So, best wishes to all and see you in class!"
– Monessa B., visual artist

"Since joining Magick.Me, my conceptions of myself and of the universe have grown exponentially. The site offers accessible information on subjects which are generally shrouded in mystery and an unbelievable amount of academic density. Since joining the site I have developed skills and practices which have become, and will remain invaluable to me for the rest of my life."

– Ben W., student
Your Instructor
Jason Louv is the author of the bestselling John Dee and the Empire of Angels, and is the author or editor of Generation Hex, Ultraculture Journal, Thee Psychick Bible, Monsanto vs. the World and Hyperworlds/Underworlds and many more.
In the "real world," Jason works as a mild-mannered journalist. In the "other world," he has spent almost two decades studying and practicing the world's esoteric spiritual systems under many gurus and mentors around the globe, including chaos magick, Hermeticism, Thelema, Advaita Vedanta, kriya yoga, Masonry, Sufism, Enochian, Neuro-Linguistic Programming, Reichian analysis, Tarot, I Ching, Taoism, Theravada, Vajrayana, Dzogchen, Emotional Freedom Technique, Nepali shamanism, psychedelic therapy and multiple healing modalities.
Course Curriculum
Please Review Prior to Course
Available in days
days after you enroll
The Four Noble Truths
Available in days
days after you enroll
Frequently Asked Questions
When does the course start and finish?
The course starts now and never ends! It's a completely self-paced online course—you decide when you start and when you finish.
How long do I have access to the course?
How does lifetime access sound? After enrolling, you have unlimited access to this course for as long as you like—across any and all devices you own. (Alternately, site-wide subscribers will have access for as long as they stay subscribed.)
What if I am unhappy with the course?
We would never want you to be unhappy! If you are unsatisfied with your purchase, contact us in the first 30 days and we'll give you a full refund.
Is this course covered if I have a sitewide subscription?
Yes, if you currently have, or purchase, a Magick.Me subscription, you can view both this course and the rest of our wide course library for a low monthly fee.