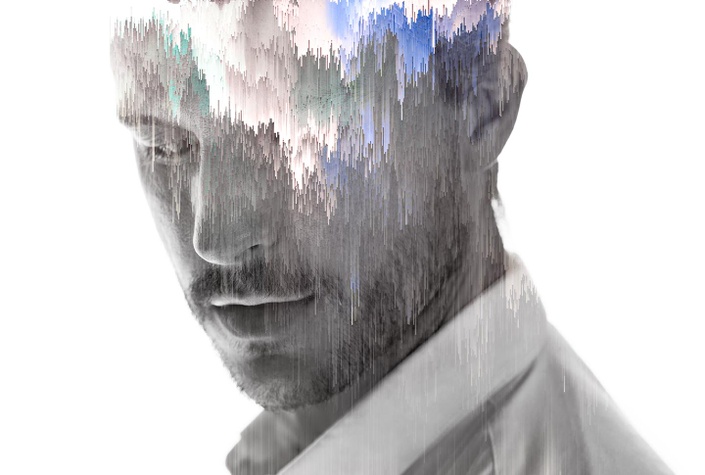 The Complete Magick.Me Intensives
Find yourself—your True Self—in this complete set of our master-level classes.
Courses Included with Purchase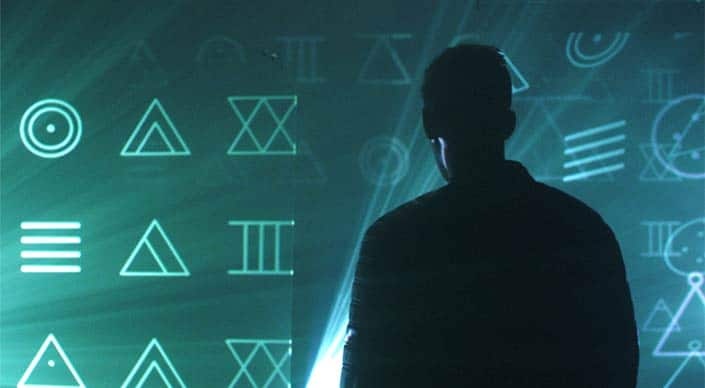 The Adept Initiative
Free yourself spiritually. Free yourself materially. Free yourself to live your passion. The ultimate mega-training in real world results magick.
$647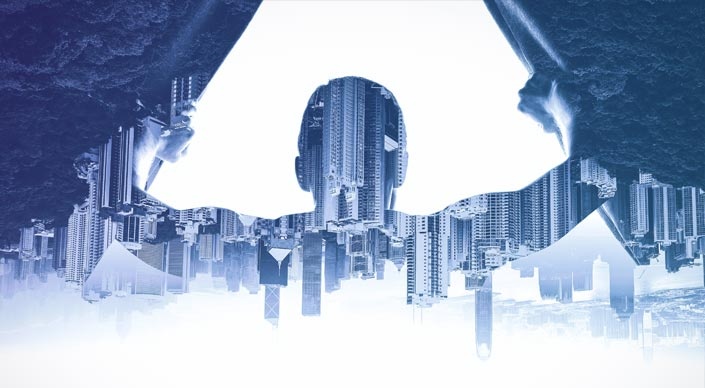 The Alchemy of Chaos
The ultimate, step-by-step formula to turn Turmoil into Triumph, Devastation into Domination, and Absolutely Conquer the World Crisis.
$647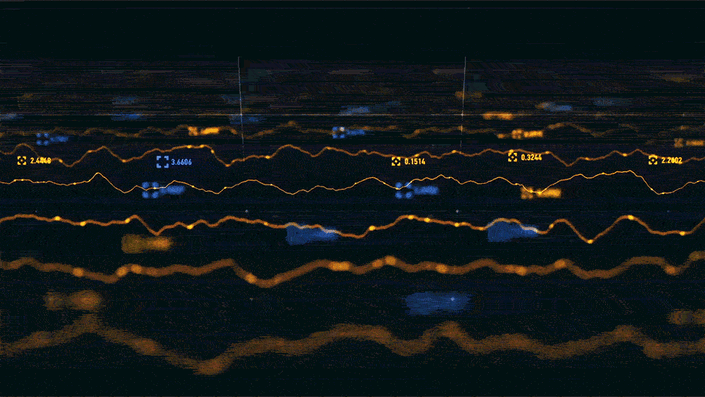 The Fortuna Working
A practical working in wealth magick, designed to supercharge your skills for generating wealth and wealth consciousness.
$247
Original Price: $1,541
YOU. OPTIMIZED.
You know the feeling.
It's the one you get when that voice whispers to you in the background—the one that says you do have a deeper purpose, a greater contribution to make to the world. That you're capable of greatness, of giving back, of fully living.
And you know it's true. You might trip over your own routines, feel stuck in a job, or simply lack clarity or direction.
But what if you could clear away the distractions and drama that life throws at you, and cut through the BS to finally become the person you know you're capable of being?
Magick.Me offers you all the resources and training you need to do exactly that. It gives you the best of meditation, mysticism and magick—potent tools for mastering your mind, that share one goal: To reveal and activate your true purpose in life. Your calling. Your True Self.
In this bundle, you get all of our absolute best, most transformative masterclasses: The Adept Initiative, The Alchemy of Chaos and The Fortuna Working.
Designed to be taken in sequence, these legendary master trainings will give you everything you need to actually achieve that vision, and live your dream.
Your future self may feel far away now—but with the right tools, it can be much, much closer than you realize. The tools and techniques in these courses are designed to get you there quicker. They're designed for real, tangible results—for gaining financial and career success, flourishing relationships, a deepening spiritual practice, fuller artistic expression, or even a new identity altogether.
After taking just one of the courses in this bundle, your whole world will be transformed. What will your world look like after taking all three…?
Of course, you could also pass up this chance, and stay stuck in the same job, the same relationship, and the same habits… the ones that led to you to this page in the first place… but the world wouldn't be better for it.
And in our current moment of global crisis, the world truly does need you at your best—your freest, most joyful, most prosperous and most creative.
The world needs your genius.
We're here to hand you the keys to unlocking that genius—but it's up to YOU to turn the key, open the door, and take that bold first step into your new future.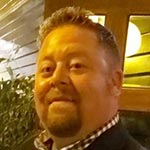 "The value that Jason Louv has provided... is beyond anything I have seen in the magical community, and in academia thus far. I have been in the training and education profession for over a decade. The compendium of knowledge and supplementary material that Jason has assembled is only rivaled by the highest echelon of academic providers. The integration of technology; i.e. biofeedback tools, Web-based analytics, and ubiquitous/blended learning techniques to extend the classroom beyond the traditional setting are all hallmarks of an instructor that understands how to truly integrate the course material into a highly impactful class that benefits from the best technological tools available... In summary, this course is a steal for the price."
- Drew P.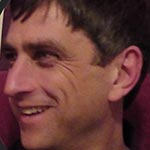 "Truly the most return for the money I have ever gotten. No woo-woo at all, just hours of disciplined activity, focused effort and hard questions to ask and answer yourself. I recommend the school to you if you are ready to give everything and want to discover what it is you want and how to get it. Jason packs the classes with valuable information, and you can wring the juice out of them and into your own life. He really knows magick without being ungrounded or cryptic, and he makes himself available to his students completely and answers questions thoroughly."
- Wes P.
REMEMBER WHO YOU ARE.
The three courses in this bundle interlock to form one, step-by-step training system. Together, they will help guide and assist you in the path of discovering your True Will. Here's how to get the absolute most from them:
☷ ☴ ☵ ☲ ☰
The Adept Initiative—The Five Elements
The Adept Initiative will ground you in the core techniques of yoga and magick, and show you how to harmonize the five elements that make up your psychology—earth, air, water, fire, spirit. This is our most legendary, signature course.
You'll apply the absolute best techniques of ancient spirituality and modern technology to build a materially, financially and emotionally successful life, and get a massive treasure trove of techniques and systems for building a career and lasting wealth—while simultaneously establishing yourself in the core practices of enlightenment and spiritual growth.
(Click here to learn more about The Adept Initiative.)
☽ ☿️ ♀️ ☉ ♂️ ♃ ♄
The Alchemy of Chaos—The Seven Chakras
Next up is The Alchemy of Chaos, which builds upon and refines the work of The Adept Initiative. It follows on from the elemental work accomplished in the prior course, and now boots up your seven chakras—the planetary energies that make up your deep psychology—in order to fully activate and supercharge your consciousness.
This process is designed to make you indestructible—spiritually, psychologically, financially. You'll get a huge stash of economic information, new strategies for building businesses and wealth, and self defense on all planes—so that you can not only survive and thrive, but accomplish your True Will even in the middle of an unprecedented global crisis.
(Click here to learn more about The Alchemy of Chaos.)
🏦
The Fortuna Working—Let's Get You Paid!
Finally, The Fortuna Working is a series of many stacked magical rituals designed solely to generate wealth and prosperity. It stacks up tons of esoteric and practical techniques for wealth building into one focused system that has already produced massive and overwhelming results for countless students. It is a capstone bringing together all of the material in these courses.
This working can be used at any time before, during, or after the above courses—and you can repeat it as many times as you like, whether you want to manifest more wealth for yourself or simply test your growing magical skills. Because let's face it... sometimes, you just need to get paid.
(Click here to learn more about The Fortuna Working.)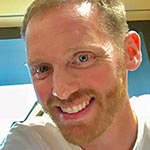 "Exactly what I needed to get my focus and determination back on track. He really did take all of the knowledge he gained over the years and pulled all the best practices together to help me discover my True Will and get all the negativity and distractions out of my life. I went into this unsure of what I should expect, and came out the other side with so many clear-cut goals and the mental clarity to get there. Thank you again, and I can't wait for future courses."
- Josh S.
Frequently Asked Questions
When do these courses start and finish?
All of the included courses are 100% recorded and can be watched in your own time. There are no set start or end times.
How long do I have access to the courses?
How does lifetime access sound? After enrolling, you have unlimited access to these courses for as long as you like—across any and all devices you own.
What order should I take these courses in?
You should take The Adept Initiative first, followed by The Alchemy of Chaos. The supplementary Fortuna Working can be added at any time before, during, or after taking these courses.
Is there a refund policy on these courses?
Here's my pledge to you: If you watch up to three units total (this includes units watched across all three courses), and you don't truly believe that this material will show you how to absolutely dominate the next five years of your life, you can write in to our support team and request a full refund.
Do existing Magick.Me subscribers get access to these courses?
Existing subscribers to the Magick.Me Core Curriculum will need to register for these Adept-level courses separately.
Do I need prior experience?
No. These courses will be a breakthrough experience for everyone from absolute beginners to students with decades of practice. You do not need to have taken any of the other Magick.Me courses before enrolling.
Do I need to buy any extra equipment to take these courses?
No. The exercises in these courses require no additional equipment beyond an open mind and a willingness to learn. We do recommend some helpful products within the courses, but they are not mandatory.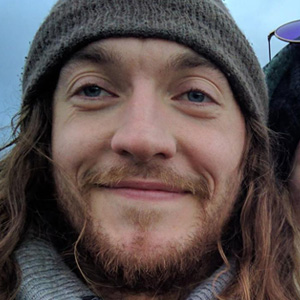 "This is where you want to go if you want to get rid of all of the fluff. If you are new to magick or are feeling overwhelmed by everything out there, Jason will help by cutting out everything you don't need and get you straight to the core. To paraphrase Jason a bit, you will find no rings, no grades, no tattoos and nothing spooky here. This class has given me all new perspectives on concepts I've already been initiated into and taught me plenty of new material to weave in and solidify it all. With daily check-ins and homework from Jason, I was able to stay motivated and on track with the incremental increases of work. And due to the length of the course, the habits have been established to stay. All that's left is for me to keep on doing the work. If you want results, this is where to go. If you want to interact with a community of people who are actively practicing, this is where to go. If you want to discover your True Will, this is where to go. If you want to do the great work, this is where to go. Everything here is relevant and up to date for our current moment in history. This is THE modern Magick school!"
- Alec S.
Hi. I'm Jason Louv.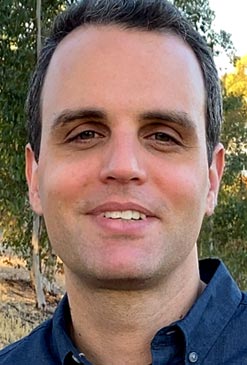 Who am I?
I'm a guy who's spent nearly a quarter century learning every spiritual tool on earth to heal and improve his own life. You name it, I've done it—the good, the bad, and the downright bizarre. And through all of it, I kept asking a few core questions: What actually works? What can actually help people? And what can I safely jettison as being just superstition? This course, just like the rest of the courses at Magick.Me, is the result.
I'm not some kind of guru. I'm an all-too-human guy who's had his share of mistakes and mayhem. But I DO know my sh*t. And and I also understand that it's not about becoming some all-knowing, all-perfect spiritual being whose farts smell like peppermint; it's about working on yourself one day at a time to EVOLVE—struggling to better yourself, knowing you'll never be perfect, but you can absolutely be great.
To achieve just that, I leverage, update and ship the greatest spiritual tools in the world to empower you, liberate you, and awaken your higher potential—because what the world needs most is YOU, at your absolute most empowered.
Over the last two decades of my career as an author, podcaster (you can catch me in the recent Netflix show Midnight Gospel), and public spiritual teacher, I've worked with thousands of people from all walks of life—from average people like myself, running home businesses or struggling to make it as artists, to people who are homeless and struggling to escape heroin addiction, to people from the very heights of society—financial traders, big tech executives, celebrities. In all of that, I've seen that we truly have far more in common as human beings than we have differences. We all share the same anxieties, the same deep needs, and the same profound yearning for transcendence, meaning and connection with that which is larger than us. I've come to understand spirituality as a universal language, and that the techniques of true spirituality, aside from the dogmatic stories they come wrapped in—which so often keep us separate from each other—are what are most truly needed in our world.
That's why I've spent my life bringing those techniques to people, minus the dogma and superstition. Magick.Me is therefore my life's work. And I'm proud to bring it to you.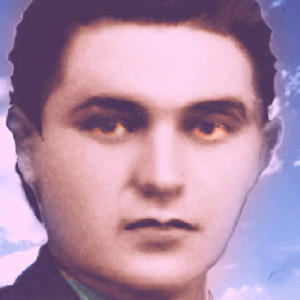 "The pre-course publicity for The Adept Initiative said something like 'this course will change your life.' I read it and laughed and thought, yeah, great marketing. Can you guess what happened next? I started the course, and by day two it had already changed my life. So don't hesitate to sign up for Jason's courses. He keeps his promises."
- Merl F.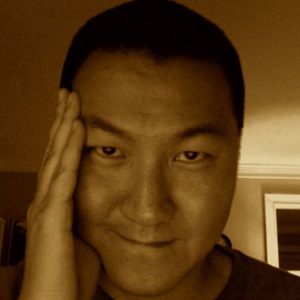 "I laughed, I cried, and at some point during the course I suddenly realized that my life can and will never be the same, as a direct result of Jason Louv's highly opinionated and not-f***ing-around introduction to magic. Do your self (and the world) a favor—sign up already!"
- George T.
If you wait until you're ready, you'll wait forever
.
– Will Rogers